On Saturday morning, I went to my Graduation Ceremony. I walked across stage and received my Associates degree. I am finally complete with school now!

That evening, I went to a jewelry party at my friend's house. It was a blast! I brought red velvet cake mix cookies with chocolate chips melted on top. Yum! (recipe is below). I didn't buy any jewelry (which I wasn't planning on anyways), but I did sign up to host a party. We get free jewelry for being a host, which is the only way I would feel comfortable with getting any of it (I am beyond extremely frugal and stingy when it comes to buying stuff for myself). The next party will be mid-July.



That night, my lovely sister stayed over and we had a "Darko Movie Night". We stayed up all night and watched Donnie Darko and then S. Darko. I've seen Donnie Darko before and knew I absolutely loved it!!! They were both amazing, although I must admit that Donnie Darko is sooo much better (Doesn't it always work like that, the first one is always the best?). DH described it well when he said that it seemed like S. Darko was being weird and emo just for the sake of being weird and emo. It's kind of true though… I mean it was a good movie, don't get me wrong, but it just didn't quite make complete sense with its purpose. Idk.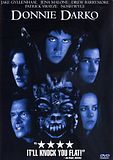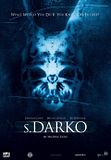 (click on images for IMDB description/review)

Anyways… Sunday, after taking sis home, was a complete waste of day. Period! Seriously, I don't know how or why it happened, but I went to take a nap around 1:30pm. DH joined me a little while later. Crazy thing was that I didn't even get up again until 6pm! And DH stayed in bed 'till 8pm! What?!? I have no idea, but like I said… complete waste of day. It was pretty rainy and dreary outside though. But once again, there are still a million things to do on our To-Do List.

Red velvet cake mix cookies
www.recipezaar.com

Ingredients
1 (18 ounce) box red velvet cake mix (any brand will do)
2 eggs
1/3 cup oil

Directions
1 Mix all the cookie ingredients together. This will make a cookie dough.
2 Roll into balls and place on a lightly greased cookie sheet. Flatten down slightly (depending on the thickness you desire).
3 Bake at 375° until the tops crackle (about 8-10 minutes) or until desired doneness.
4 Cool and then frost (they're also good without the frosting).